The Easiest Cloud Hotel Management System
Kontur.Hotel is a cloud-based hotel management software, the online complex solution of the PMS, channel manager and booking engine, which allows you to save time and money. Specially designed for, hotels and other similar businesses it offers you a simple tool for efficient property management at a very competitive price.
What does Kontur.Hotel do
synchronizes your bookings and rate policies through the Channel Manager and Booking Engine in the real time
simplifies the procedure of direct bookings organizing and guests' registration
allows guests to book hotel rooms through the own hotel web site
generates hotel statistic and analytic reports
allows hotel departments managing
Reasons to choose Kontur.Hotel
User Friendly, Cloud, All-in-one Solution
Flexibility and Accessibility
Time and Cost optimization
---
---
We integrated with
">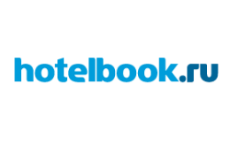 ---
Start your free trial today!
About us
Kontur develops software for business enabling easy cooperation between companies and their partners, companies and government as well as streamline internal business processes.
More about us
Top-10
Russian IT vendors
4th place in the ranking of high-tech fast-growing Russian companies and 7th of 40 in 2017 among the largest Russian software development companies, according to CNews Analytics.
1 970 000
clients
Our products are widely used by corporations as well as small entrepreneurs all over Russia.
10 230
partners
SKB Kontur has partners in all regions of Russia, Europe and the United States.
Our services are used by